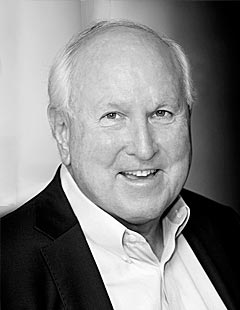 Chief Executive Officer David Hathaway has over 30 years of experience in real estate development, financing and management. This includes both residential and commercial developments.
After graduating from Valdosta State University, with a BS in Economics in 1970, David worked for Liberty Savings Bank (now BB&T) where he was instrumental in taking their Savings and Loan entity public. As Senior Vice President, he was responsible for the management of permanent, construction and commercial lending. During his tenure at Liberty Savings (1974-1985), David served as President of a wholly owned subsidiary, Liberty Properties, Inc., a development corporation where he oversaw the development of residential units, lots, condominiums and commercial properties. While serving as president of the holding company, he also served as executive Vice President at Pine State Securities, a wholly owned mortgage company. In 1985, David started Hawk Hill Development, developing and building more than 500 single-family homes. It was this experience constructing single-family homes that led to multi-family development.
In 1988, he founded Hathaway. As an owner, developer and general contractor, he has built single-family residential subdivisions, multi-family residential apartment complexes, condos and commercial properties. Since its inception, Hathaway has developed more than 500 residential lots, over 300 homes and more than 12,500 apartment units, in addition to various commercial properties. Mr. Hathaway is a member of the Georgia Apartment Association and the Atlanta Apartment Association. He is also a Leadership Macon graduate (1978) and has served on the Board of Directors for the Macon Home Builders Association (1988). He is also a member of Sucession Golf Club in Beaufort, SC., and Capital City Country Club in Atlanta, GA.